Teachers
Join us
Would you like to join the largest education firm in the Czech Republic? Do you also believe in the importance of lifelong learning? If so, you're in the right place. Click on the link below for more information. 

Reputation
We are a member of EDUA Group - the largest education firm in the Czech Republic.

Stability
With us, you can be sure that you will have enough courses all year round, and the financial stability that comes with that. 

Care
Teachers are an integral part of our team! Methodological support and opportunity for development are a matter of course for us. 

Remuneration
We appreciate good work and loyalty. Hard work and quality teaching can positively affect your teaching rates.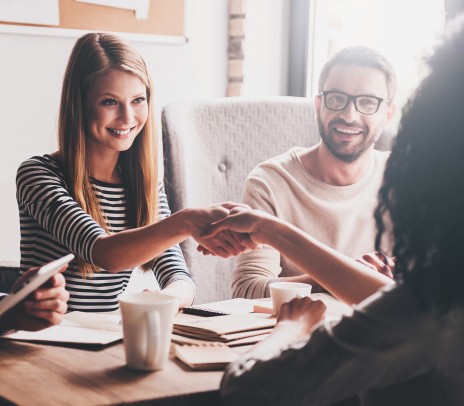 Recruitment and requirements
We only recruit qualified teachers. We verify that each candidate meets our qualification requirements:
excellent theoretical and practical knowledge of the language
teaching experience is an advantage
reliability and loyalty
teaching certificate, a university degree is an advantage
positive and proactive approach
time flexibility
Teacher care
Continuous support
Help with methodology 
Quality teaching facilities
Career growth opportunities
Senior Teachers
Each teacher is assigned to a Senior Teacher, who acts as a mentor, looks after them and provides them with support and assistance.


Teachers receive regular feedback to help with their development. The Senior Teacher observes the teacher's classes, meets with them to go through feedback, and also passes on any feedback we receive from students. Each teacher has an Individual Development Plan to set up tasks and goals for teaching skills they would like to work on.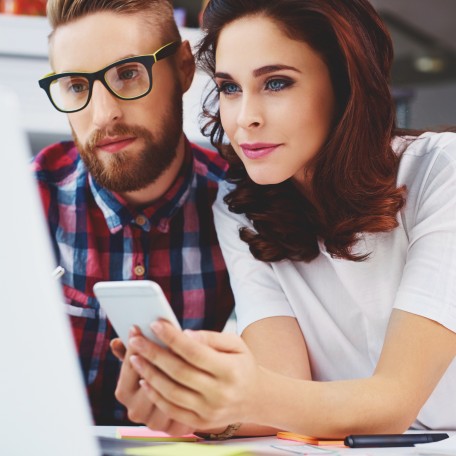 Resource Centre
Our teachers have excellent facilities for preparing their lessons.
We have a well-equipped library (also accessible online) and Resource Centre with a full-time librarian, textbooks, magazines, printers, computers, laminator and Wi-Fi. We have a monthly newsletter for teachers with teaching tips and resources, as well as information about our team and clients.
Methodology
Our methodology has been carefully developed on the basis of our experience of corporate language training. It includes effective elements for the rapid improvement of language skills.
Who is this methodology for?
It enables us to teach languages effectively to busy professionals, who can only devote a limited amount of time out of their busy schedule. It is suitable for students who do not have much time for self-study, preparation and homework.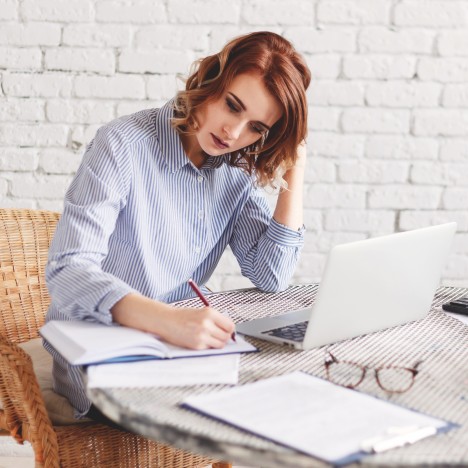 What does this methodology offer?
It ensures that each lesson focuses on the communication needs of the student and their specific language needs. It especially teaches students to have the confidence to use the language and speak in a realistic context. Coach&Practise is constantly being perfected thanks to continued cooperation with our students.
How does it work?
Prepare
Firstly, we set up the teaching approach according to the student's needs based on information from a language audit. This tells us if we need to concentrate on business language, conversation, confidence when speaking on the phone, or any other type of communication the student requires for their job. We select the teacher according to the student.
---
Coach
The Coach&Practise method guides the student towards effectively learning the language by using visualisation, self-correction and finding the best way to communicate their ideas.
---
Practise
Language is a reflex and we learn it best by using it. Our students actively speak for 80% of the time during lessons and always do so in the target language. The lessons are logically linked together, plenty of practice helps students remember new language and motivates them to actively use it in their professional and everyday lives.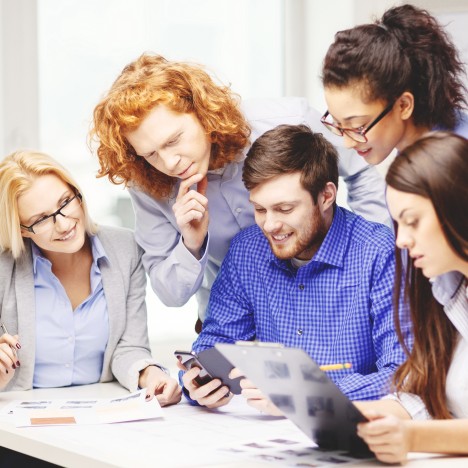 Our outstanding teachers
Using the Coach&Practise method very effectively improves the language level of each student. Our teachers are led by experienced Senior Teachers who support their further development through feedback and mentoring. We organise up to 80 different workshops for teachers every year, which builds on their skills and helps us to continuously perfect our methodology.
What our teachers say about us...
Fantastic professional development
More than three years of work for JCL gave me a fantastic opportunity to develop professionally. After my three initial observations (which helped me significantly and gave me excellent preparation) I had many opportunities to teach more advanced and specialised courses such as, for example, intensive courses and open courses and I was also able to develop professionally as a teacher. This opportunity gave me much more than if I had only devoted myself to teaching and nothing else. I have the option of participating at workshops and development courses which help me to face different challenges ranging from teaching aviation English through to presentation skills.
A personal and professional approach to clients
In November 2005, when I completed my TEFL course, I saw a presentation by a JCL teacher and it really caught my attention. I am proud of the fact that since that time I have been able to teach business or general English to employees from a wide variety of companies and even to represent our company via various intensive courses, presentations and conferences. James Cook Languages offers much more than just teaching lessons. Constant development, lasting friendship and a personal approach are just some of the advantages which you can expect when working here. 
Great team and facilities
The thing I like about JCL is that it is a "learning organisation". As a company, it does not only try to survive in the contemporary market, but to get out in front. It therefore requires the highest possible quality not just from the those who work closest with the company, but also from all those who teach at JCL, even if only for a few hours a week. It devotes resources to them in terms of methodology and it develops them and tries to achieve satisfaction on all sides: both from the side of the customer and from the side of the school and last, but not least the individual teachers themselves.
A friendly and open approach
I joined James Cook Languages in 2007, because it had impressed me the most of all the language schools from the very beginning and I have to say that it did not disappoint. On the contrary, it has exceeded my expectations in many ways over the years. I have always only encountered very friendly and open people, whose permanent professionalism and human approach to each individual I consider to be invaluable. Any matter is always resolved quickly and effectively without any snags. As a teacher, I greatly appreciate the option of continually educating myself within the framework of our workshops and the chance to further develop professionally and to cooperate on other projects within the framework of the team. 
Support and a positive environment
I ​​have been working for James Cook Languages since 2006 and I can say that it was a good choice, I have always been very happy with my relationship with the company. I was especially impressed with the facilities for teachers from the very beginning - I felt like Alice in Wonderland in the Resource Centre. I always left the workshops charged with new ideas. But at the same time, I greatly appreciate the positive and professional approach of the entire team, which has always given me support whenever I have needed help. And not only that - I have also had many opportunities for personal development, whether it involved testing new students, teaching intensive courses, helping with the preparation of teaching materials or participation in other projects. Now as a Senior Teacher, I hope that I can continue the tradition and provide similar positive support for other teachers.
From regular courses to VIP clients
I joined JCL after university and the completion of a teachers' course in Great Britain. I knew that I would need to acquire new experiences. I registered as a teacher at JCL and sent my sample lesson plan and curriculum vitae and completed a Skype interview. I was successful and I was invited to a second interview in Prague, where I presented my sample lesson. Luckily, it was not a wasted trip to Prague. I started by teaching regular courses, but thanks to the development plan I soon moved on to teaching open courses, intensive courses and VIP clients. I regularly help with the preparation of these courses and I look forward to the further development of my career and skills.