Premium Language Consulting
Premium Language Consulting is not a regular class, it is consultation and individual language mentoring which is tailored precisely to the client's needs. A specification of this service is the high professionalism of the mentors, with maximum emphasis on meeting the demanding requirements of any client, time customisation and flexibility.
We provide this service in English or German.
Language of Leadership
Motivational speeches
Crisis communication
Mentoring and coaching
Public Speaking and Presenting
International conferences
Company events
Product presentations
International Business Partners
Business negotiations
International meetings
Purchasing and Acquisitions
In/Formal Networking
VIP hospitality (e.g. golf, horse races)
Business dinners
Informal meetings
Language Performance Feedback
Live coaching during a meeting or presentation
Analysis of written communication
Activities recommended for future development
Language Nuances
Precise turns of phrase
Strong and weak expressions and phrases
Cross culture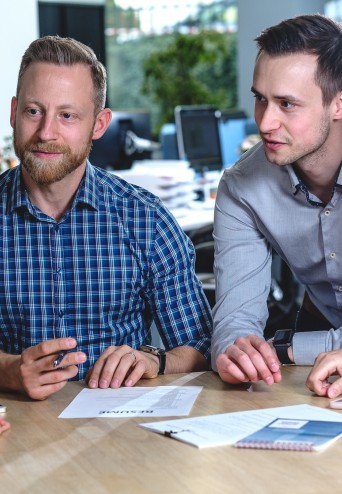 References
The technical director of an international automotive company prepared for a speech for the official launch of a new model onto the market at the Geneva Motor Show. This involved 2 weekend meetings with a consultant, during which the emphasis was on fluency and elegance of speech, taking into account the importance of the event.
The director for Central and Eastern Europe of one of the world's largest breweries worked with us to prepare for motivational speeches to individual management teams of local companies in the context of restructuring the organisation. The preparation included 12 half-day meetings with our language coach during which they practised the specific speeches and prepared for possible reactions.
 Price
The initial consultation is free
Standard price: 2 899 CZK for 60 minutes
The price is subject to an individual calculation based on the required parameters (the topic, intensity, location, number of consultations, preparation, etc.). For long-term use of the service we can set special price conditions. The price always includes the services, including analysis of client needs and time and overall performance of services. The price is without VAT. 
Do you have any questions?