Translation and interpreting
One supplier = more than 60 languages
With a wide range of translated languages, we can arrange comprehensive coverage of language services from a single supplier.
Modern technology
Thanks to modern text processing and formatting technology, we will always deliver your translation in the same format as the original.
Perfect service
Ensuring a perfect client-oriented service is a matter of course.
Guaranteed deadlines
We guarantee to meet the deadline of the job.
Specialist translations
We provide high-quality specialist translations without any additional fees.
Interpreting
We also provide interpreting services at your events, conferences or training sessions, including the provision of any necessary equipment.
An individual approach
We create a separate translation memory and glossary for each client, which enables us to ensure the consistency of the texts and the uniformity of terminology, and we maintain an overview of the preferred and restricted terms.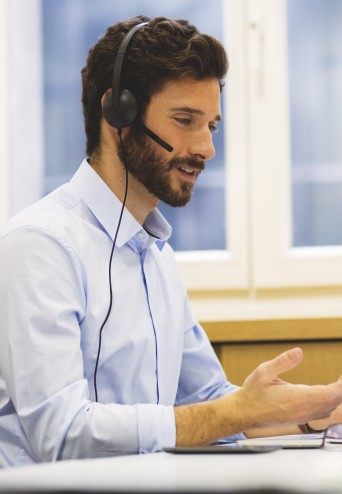 We translate
General and specialised texts
Product fliers, manuals and documentation
Marketing materials, webpages and other materials
Internal company documents
Between various foreign languages
Contracts, business correspondence and credentials
Court certified translations
We also provide proofreading services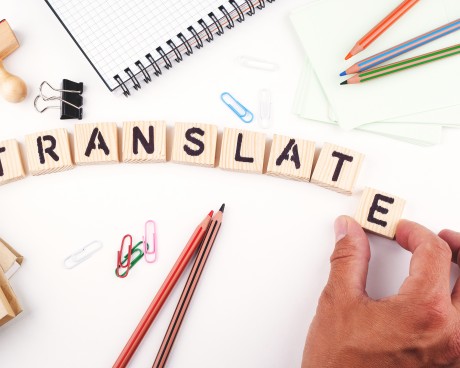 Price
Translation
From/to English, German, Slovak
312-348 CZK per standard page
From/to other languages
360-420 CZK per standard page
The translation price includes:
translations by a translator who is experienced in the given field
proofreading by an internal translator
fact checking (consistency of translation, numbers etc.)
adjusting the format to match the original (according to type of sent document)
Prices exclude VAT.
Translation prices are for 1 standard page = 1 800 characters including
spaces. For regular cooperation, we will prepare an individual quotation for you.
Interpreting
The price is subject to an individual calculation based on the required parameters.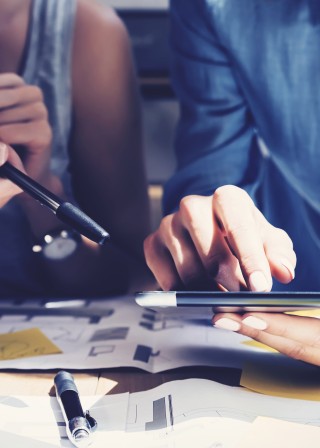 Cooperation with James Cook Languages was a step in the right direction for our company PepsiCo s.r.o. JCL services are always provided on time and of the highest possible quality. JCL employees are helpful and customer oriented. We are looking forward to the continuation of our cooperation.
HR Administrative Support
JCL has been providing our company with language services for a long time - specifically they provide us with language courses and translation. In general, we are very satisfied with the cooperation, the deadline of translation is always respected and sometimes we use the express service or with a notary public's verification and signature. If we have any specific requirements, JCL always comes up with a quality proposal for solutions.
HR Operations & Payroll Officer
JCL is a reliable partner that has lived up to the promises of the tender. I particularly appreciate the full administrative support, smooth operation of the courses and the excellent quality of the teaching team. Our communication with the company's representatives is quick and professional.
JCL has provided us with a comprehensive language teaching service, helped us streamline the process of assigning students to groups and reduced our administrative load. Thanks to the access to c.Port, I have everything under control at any moment. We have had excellent feedback on the company's teachers and I highly appreciate their flexibility and ability to adapt to all target groups, including our travelling managers. If you truly want professional language training, JCL is the right choice.
Learning & Development Specialist
We selected James Cook Languages on the basis of a tender. From the point of view of the HR Department, we especially appreciate the proactive and professional customer support, the flexibility when securing our requirements and the option of consulting the company with regard to our needs. From the point of view of the students, there is great satisfaction
with the lessons, which has been repeatedly confirmed in the results of the satisfaction surveys. The language school is also capable of immediately working with any feedback received from our side. We are pleased to be cooperating with a company which is a leader in its field and provides a quality service.
The Insurance English course fully met our expectations. It was led by a professional teacher who was excellently prepared. A large part of the course focused on practical exercises with feedback, making the course very dynamic as well as highly beneficial. We have also completed the Czenglish, Business Meetings and Cross Culture courses with JCL and were just as satisfied with all of them.
Head of Recruitment & Development
JCL takes perfect care of our employees' language training. Professionalism, the speed of the provision of the services and an individual approach are all a matter of course. We must also mention the administrative support and the cooperation when we were establishing our cooperation. A human approach combined with utmost professionalism is the ideal combination.
The Be Confident on the Phone specialist course was highly beneficial. We had an excellent teacher who was easy to understand, was able to explain the topic and could keep the students' attention.
EMEA Talent Acquisition Consultant