Language tricks
Language tricks I: How to learn effectively
How to get motivated

Just pointlessly for no reason? No – effectively!

We find out what defines our inner attitude towards learning and try to uncover if and why we actually want to learn new things or not. We take a look at common motivation to learn foreign languages and learn about auto-concepts and why they are so important for our education.

We will tell ourselves how often and how long to learn for in order to be able to perceive advancement. We will analyse what science states about method of learning and why memorising is not our best friend. We will also tackle less obvious but more substantial factors affecting our learning.

Why does 'I want to speak English' not actually work?

Tips and tricks

How to recognise an effective target for your learning and why 'I want to speak English' isn't one of them. We learn the aspects of a good education target and why it is so important to think more about our learning.

Of course, those who are looking forward to various tips and tricks for learning will also get what they want – we will take a look at different approaches to vocabulary, grammar, written material and spoken material. One of the methods we investigate is the use of micro-events.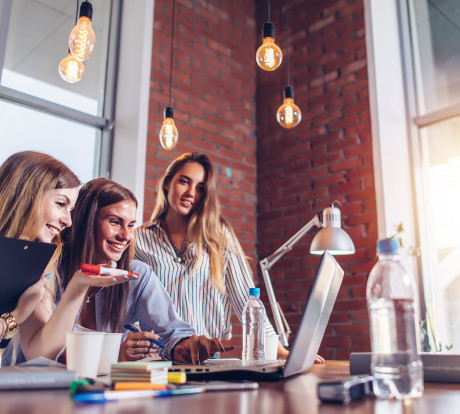 Language trick II: How to utilise tech
How to change "watching" a series into learning

Cloud solution for your learning

You surely know this – you're watching your favourite series and you have a feeling that you've connected something enjoyable with something useful. You will learn something new to a certain extent, but it can be done much better and more effectively. The secret is active learning – and it really doesn't mean "watching".

We take a look at everything cloud solutions are useful for, how
diffi cult it is to lose a task that we recorded earlier online and
how your calendar can help you learn more frequently and better.

A smart phone as a buddy

Education apps

Are you missing a sparring partner for communication in a foreign language? Are you unsure about your pronunciation? Your own smartphone and automated questioning and dialogue can help you. We can also take a closer look at Google Translate, and see that it's useful for more than just translating.

We choose the best from the huge number of applications available online! We discuss their strengths and weaknesses, and we try some of them out. As a bonus, you will become familiar with a couple more apps that help you with things such as checking grammar, taking photos, and transforming piles of papers into a simpler and lighter format.
Language tricks III: How to work through blocks
Why talent isn't that important

Busting myths

Well-known and well-worn arguments from students that they aren't doing well because they don't have a 'talent for languages' are now passé. Together we learn that while talent can help a lot, there are several much more substantial criteria for success.

We discover why learning based on learning styles doesn't work, and how the right and left hemispheres of the brain function in learning. We see why studying for many hours in a row produces poorer results than if we spread the learning out into shorter, more frequent sections. We will also look at why people think that intelligence cannot be influenced.

How to work through blocks

Learning a little bit differently

We learn why blocks occur and what is actually hidden behind them, what will help us eliminate them, what we can manage on our own and when it's better to consult a specialist. We also investigate in greater detail the most frequent blocks that we bring with us from school.

Finally, we learn various effective methods that help make us better and more satisfied students – we employ, for example, 'interleaving', self-testing, auto-dialogues and more.
 Price
Tricks I (2×60)

Tricks III (2×60)

Motivation
Setting targets
Learning methods
4-20 students
ENG, CZE

  4 990 CZK

Work with errors
Learning strategy
Myths about learning
Max. 8 students
ENG, CZE

  5 490 CZK

Tricks II (2×60)

Whole day course (4×90)

Appky
Práce s cloudem
Audio a video

  4 990 CZK

Combination of all modules
Creation of an education plan
Restart of your learning

  14 990 CZK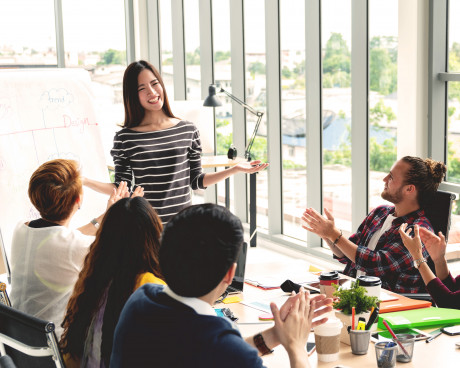 Interested in learning more?