One-day specialised courses
Why choose a one-day specialised course?
Specialisation
You are a specialist, business person or manager and your position requires the knowledge of specialist terminology or skills.
International environment
You want to be able to communicate professionally and with confidence with your clients and colleagues in an international environment. 
Intensity
You need to gain skills quickly and immediately apply them in practice.
Extension
You have regular classes, but need to improve a specialised or specific language area.
Refresher
You use a foreign language regularly, but sometimes feel that you need to revise or develop your knowledge.
Sharing
You want to make use of the opportunity to meet professionals from other companies and to share your professional experiences.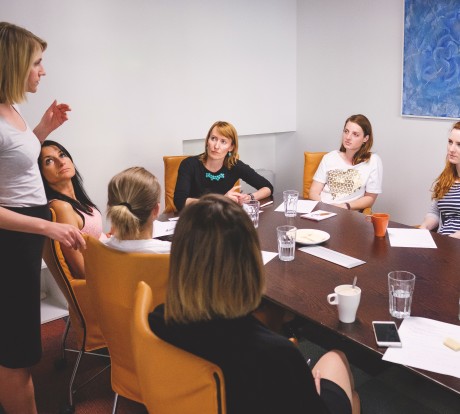 English

Date

Time

Price

Sign up

All about Phrases

Tue 6. 3. 2018
Tue 24. 4. 2018
Wed 11. 7. 2018

9:00 - 16:00

3 250 CZK

Be Confident in Writing

Wed 7. 3. 2018
Thu 17. 5. 2018
Wed 15. 8. 2018

9:00 - 16:00

3 250 CZK

Be Confident on the Phone

Tue 20. 2. 2018
Thu 10. 5. 2018
Wed 25. 7. 2018

9:00 - 16:00

3 250 CZK

Business Meetings

Wed 21. 2. 2018
Tue 11. 4. 2018
Tue 10. 7. 2018

9:00 - 16:00

3 250 CZK

Cross Culture

Tue 27. 2. 2018
Wed 16. 5. 2018
Wed 8. 8. 2018

9:00 - 16:00

3 250 CZK

Czenglish

Tue 10. 4. 2018
Wed 1. 8. 2018

9:00 - 16:00

3 250 CZK

Daily Life in HR

Thu 5. 4. 2018
Tue 14. 8. 2018

9:00 - 16:00

3 250 CZK

Financial and Banking English

Tue 27. 3. 2018
Tue 7. 8. 2018

9:00 - 16:00

3 250 CZK

Grammar Refresh

Thu 15. 2. 2018
Tue 17. 4. 2018
Tue 17. 7. 2018

9:00 - 16:00

3 250 CZK

How to Present Effectively

Wed 14. 3. 2018

9:00 - 16:00

3 250 CZK

HR - Hiring and Firing

Tue 13. 3. 2018
Tue 24. 7. 2018

9:00 - 16:00

3 250 CZK

Negotiation and Argumentation

Wed 28. 2. 2018
Wed 18. 4. 2018
Wed 18. 7. 2018

9:00 - 16:00

3 250 CZK

Practise your Presentation Skills

Tue 15. 5. 2018
Tue 31. 7. 2018

9:00 - 16:00

3 250 CZK
Course organisation
At the premises of James Cook Languages in Prague/Brno:

Florentinum, Na Florenci 15, Prague 1
Dům Jakub, Jakubské náměstí 127/5, Brno

All the courses are run by qualified and experienced native speakers and Czech teachers.
The teachers not only have experience in teaching foreign languages, but also have expertise in the discipline they teach.
You will receive excellent materials that you can make further use of directly in your work environment.
Courses take place from 9am to 4pm.
Courses are taught in small groups of 3-8 students.
Prices
3 250 CZK
1 – 5 registered students
2 275 CZK
6 – 15 registered students
1 300 CZK
16 + registered students
All prices are per person, do not include VAT, and are valid when one client registers the set number of students for any course. Registration forms are found by clicking on the course in the list of courses.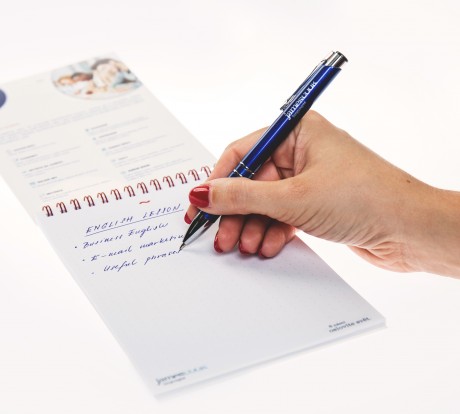 Form of teaching

Combination
Training of professional and language skills.

Interactivity of lessons
A lot of time for your active participation and for sufficiently practising new material.

Teaching only in the foreign language
The courses are conducted in the target language = a faster and more accurate interpretation of ideas, attitudes and views in the foreign language

Variety and fun
A wide range of activities (role plays, panel discussions, case studies, reading, listening, video demonstrations, exercises focusing on vocabulary development…).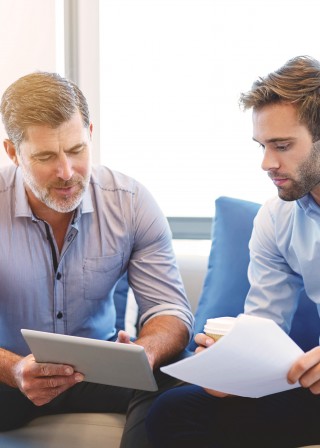 The Insurance English course fully met our expectations. It was led by a professional teacher who was excellently prepared. A large part of the course focused on practical exercises with feedback, making the course very dynamic as well as highly beneficial. We have also completed the Czenglish, Business Meetings and Cross Culture courses with JCL and were just as satisfied with all of them.
Head of Recruitment & Development
The Be Confident on the Phone specialist course was highly beneficial. We had an excellent teacher who was easy to understand, was able to explain the topic and could keep the students'
attention.
EMEA Talent Acquisition Consultant
Mr Šimon Steffal once again demonstrated his professionalism, excellent English and an understanding approach to his students. Thank you! (Negotiation and Argumentation course)
JCL is a reliable partner that has lived up to the promises of the tender. I particularly appreciate the full administrative support, smooth operation of the courses and the excellent quality of the teaching team. Our communication with the company's representatives is quick and professional.
JCL has provided us with a comprehensive language teaching service, helped us streamline the process of assigning students to groups and reduced our administrative load. Thanks to the access to c.Port, I have everything under control at any moment. We have had excellent feedback on the company's teachers and I highly appreciate their flexibility and ability to adapt to all target groups, including our travelling managers. If you truly want professional language training, JCL is the right choice.
Learning & Development Specialist
We are very satisfied with the language courses from JCL. Our communication with JCL is quick and our cooperation is exactly in line with our requirements and needs. The courses are taught by qualified and professional teachers and we can always be sure that even our top managers will be satisfied.
HR Assistant and Office Manager
JCL nabídlo našim zaměstnancům možnost účastnit se jejich Jednodenních odborných kurzů, které jsme rádi využili. Nejvíc oceňujeme, že kurzy jsou zajímavé, přínosné a užitečné pro naši práci. Učíme se v nich nové věci a zároveň máme příležitost procvičit si to, co již známe. Také jsme spokojeni s kvalitou lektorů, jsou to "zkušení profíci".
JCL has been providing our company with language services for a long time - specifically they provide us with language courses and translation. In general, we are very satisfied with the cooperation, the deadline of translation is always respected and sometimes we use the express service or with a notary public's verification and signature. If we have any specific requirements, JCL always comes up with a quality proposal for solutions.
HR Operations & Payroll Officer